We have a fully stocked inventory of hard to find parts for your luxury and exotic vehicle. Our inventory contains over 29000 part numbers at over 2 millions dollars value should be able to get your vehicle back in shape.
If you are restoring your classic foreign car or just keeping it in shape, we should have your part.
We also carry a full line of high quality imported parts for your Mercedes, BMW, Porsche, Peugeot and Fiat.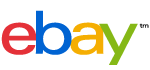 We also maintain a store on eBay, so please check back here and on eBay often for great specials or cars and hard to find parts.
We are adding an online parts catalog to our site complete with pictures, Check out our Peugeot Parts Catalog as an example of what we are working on.
Give us a call at 800-280-9993, we may have what you need